In TransVirtual, statuses play a big part in illustrating how a consignment is traveling or at what point a consignment has reached in its lifecycle.

Statuses simply depict the current state of a consignment.

The below chart illustrates the typical status changes that will occur when performing either a pickup or delivery.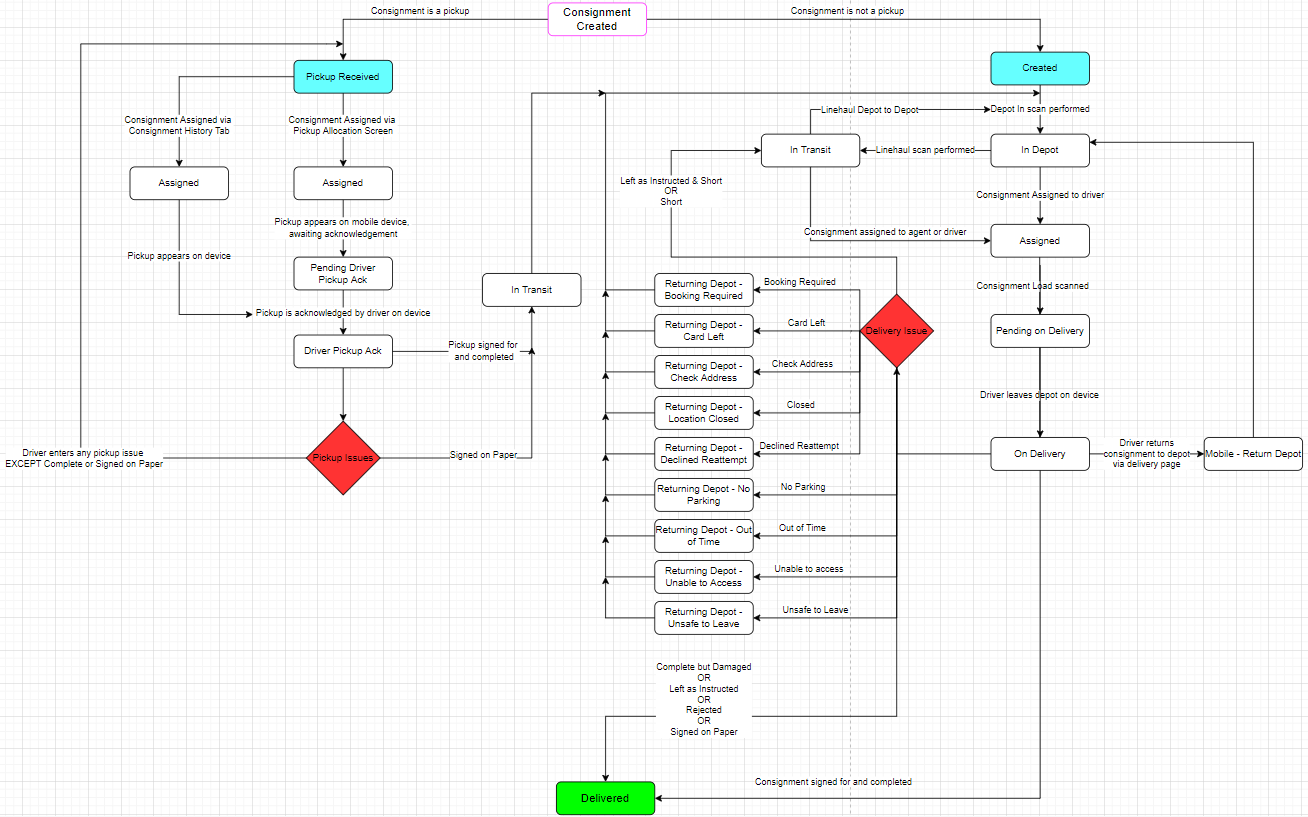 Statuses come in two different types:

1)
Indefinite Status
- A consignment can remain in this status forever/until something triggers it to change.
2)
Transient Statuses
will appear in
Italics
.
Examples of these types of statuses are Mobile - Card Left and Mobile - Location Closed, etc.

Consignments only remain in a Transient Status momentarily before progressing to another status E.g. On Delivery (Indefinite) > Mobile - Location Closed (Transient) > Returning Depot - Location Closed (Indefinite).


The above flow chart makes reference to assignment where a consignment currently In Transit (status) will change to Assigned (status) when it has been assigned to an agent or driver; this process requires additional setup and for more information on how this can be achieved, please click
here
.